Our national debt is now larger than our GDP, is it possible to reduce the debt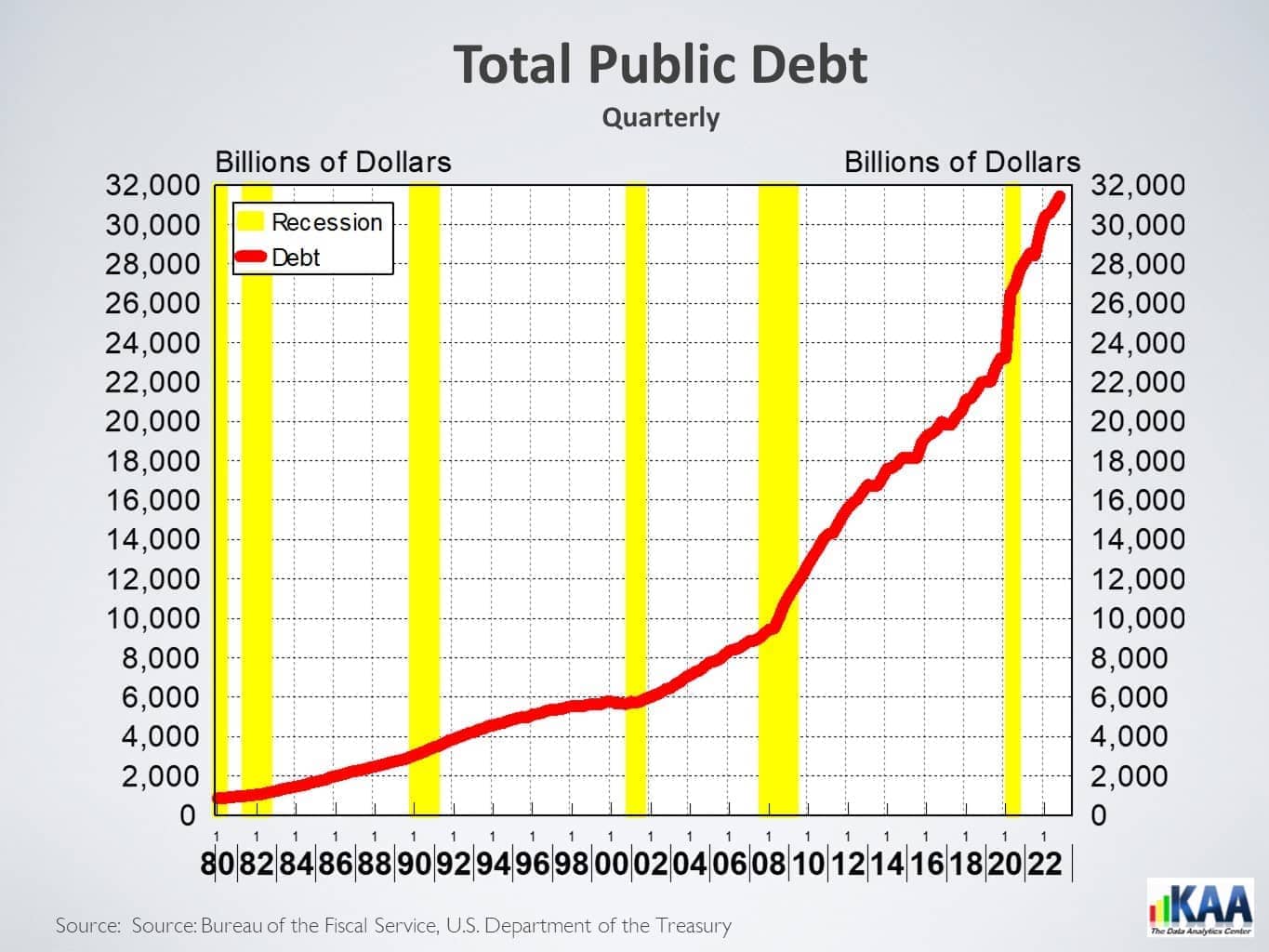 The national debt is now at $31 trillion and will continue to rise. At this level, it is 119% of the country's Gross Domestic Product. Yes, the national debt is larger than the GDP, and it has been since 2015. However, as high as the debt is, it is not the first time that debt has exceeded the GDP; at WWII's end, the debt stood at 121% of the GDP. And much closer to the present, during the 2nd quarter of 2020, national debt rose to 135% of the GDP, even higher than after WWII. The interest payment on the WWII debt was less than 1.8% of the GDP, which is obviously due to the very low interest rates of the time.
5/23/2023, 5:32:35 PM
Please sign in first
Thank you for viewing the Lehigh Valley Economic Review!
To read the rest of this article please sign in first.