National debt as a percent of the GDP is dropping from its 2020 record high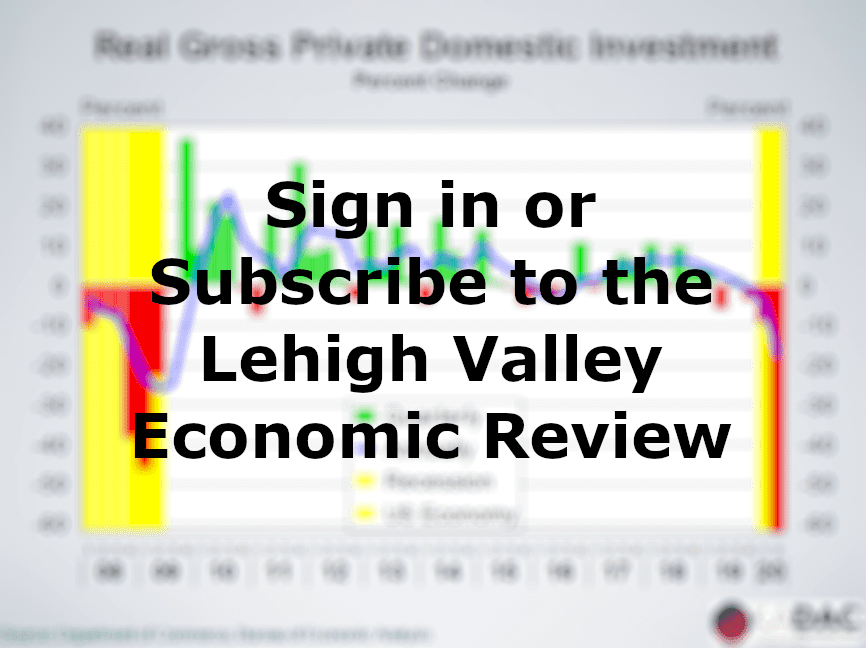 The national debt is now at $31.4 trillion and appears to continue to rise for the foreseeable future. This puts the National Debt at 119% of the country's Gross Domestic Product; while huge, it is below its record high of 134% in the 2nd quarter of 2020. And while 2020's Covid emergency made it an exception, even during WWII, the national debt did not exceed 121% of the GDP. Carrying debt has a number of issues, the most immediate one being interest payment on the debt. At the end of WWII, interest on debt accounted for 1.8% of the GDP, which was obviously due to the very low interest rates of the time.
1/23/2023, 10:00:38 AM
Please sign in first
Thank you for viewing the Lehigh Valley Economic Review!
To read the rest of this article please sign in first.