Monthly inflation at one-tenth of one percent in August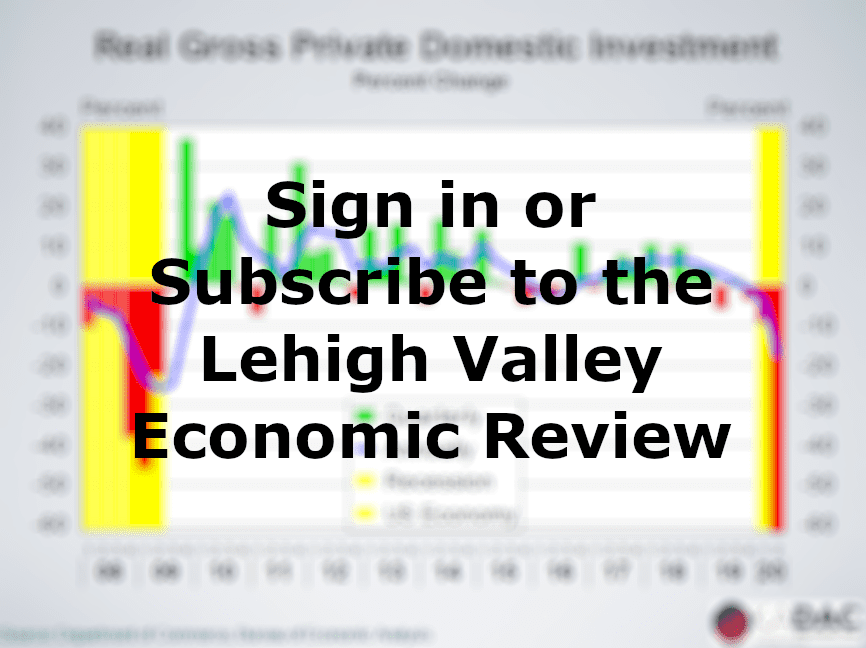 According to the Bureau of Labor Statistics, the consumer price index (the CPI) rose at a rate of 0.1% in August after adjustment for seasonality. It should be noted that the actual CPI, dropped slightly both in July and in August. However, inflation over the last 12 months is still an exceptionally high rate of 8.2% due to its rapid increase during the spring. The good news is that inflation over the last 3 months has dropped to 5.8% at annual rates.
9/19/2022, 5:33:11 PM
Please sign in first
Thank you for viewing the Lehigh Valley Economic Review!
To read the rest of this article please sign in first.