2021 Year in Review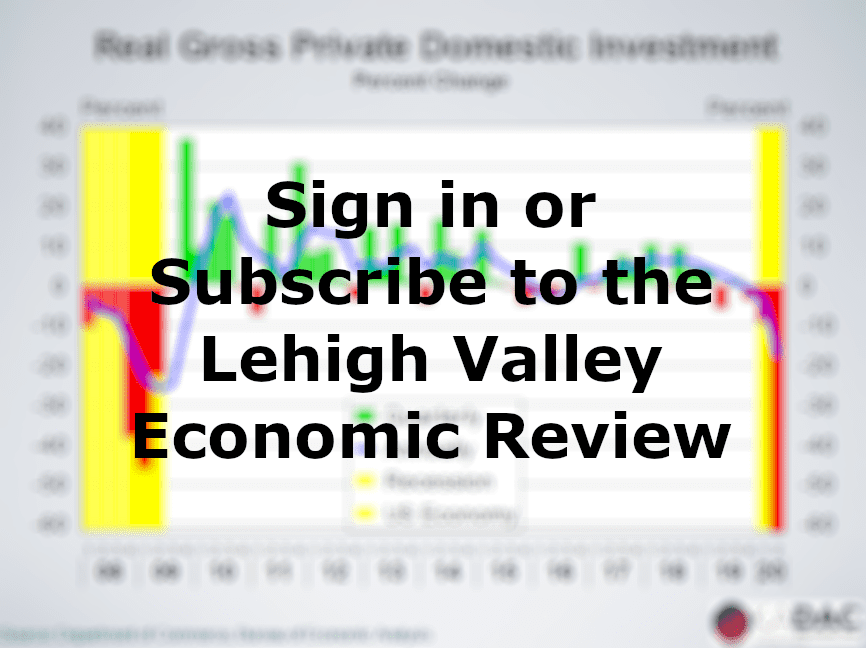 2021 was a transitional year, as the economy, dampened by the COVID virus, took off with exceptional growth thanks to a new vaccine and a significant infusion of government transfer payments to individuals.
1/12/2022, 9:32:58 AM
Please sign in first
Thank you for viewing the Lehigh Valley Economic Review!
To read the rest of this article please sign in first.