The rate of inflation highest in 30 years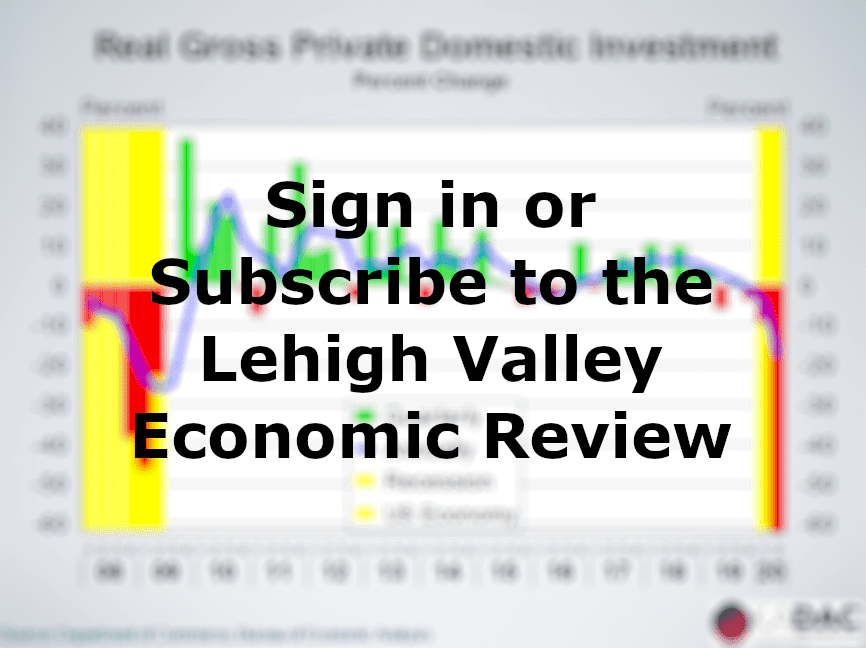 Is this hype, or is it real? According to the Bureau of Labor Statistics, the consumer price index (the CPI), rose by 0.9% in October. Adjusted for seasonality, inflation during the first 10 months of the year rose at an exceptionally high rate of 7.0%. For the last 12 months, the inflation rate was 6.2%, the highest inflation rate for any 12 months since November 1990. It has been 30 years since inflation was this high. So this is not hype. Well, there are qualifiers. The most important is that the economy was in a state of low inflation due to the recessions last October. If we look at inflation since October 2019, skipping the COVID-recession year, then average annual inflation is 3.8%. So does this mean that this is all hype? No, unfortunately, that is also not correct.
11/15/2021, 9:56:25 AM
Please sign in first
Thank you for viewing the Lehigh Valley Economic Review!
To read the rest of this article please sign in first.