The GDP rose by 1.1% in the 1st quarter of 2023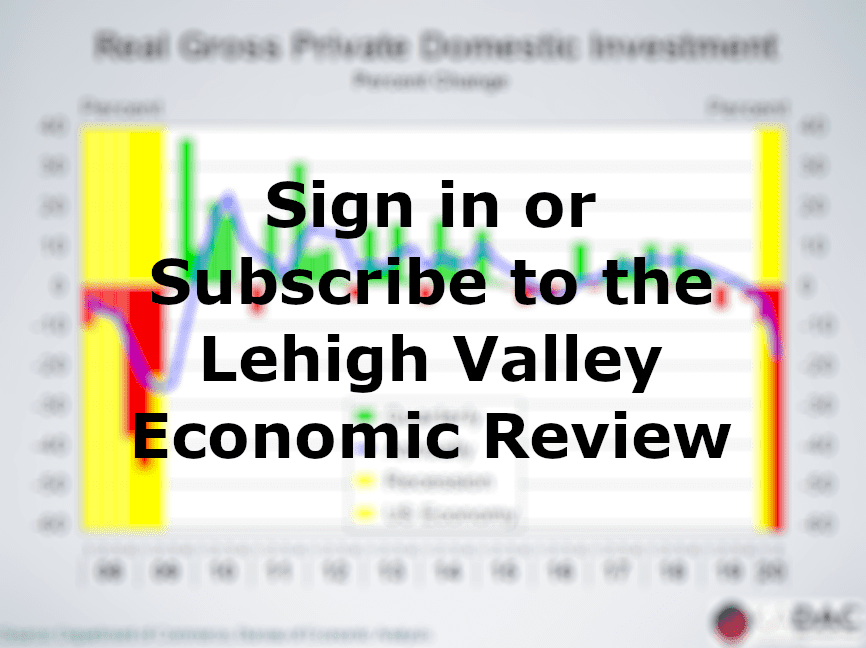 According to the Bureau of Economic Analysis, the advanced estimate of the US economy's 1st quarter growth was 1.1% at annual rates. The highly regarded Weekly Economic Index estimate of 1.1% was on the money, while the Atlanta GDPNOW's estimate of 2.5% was well above the observed rate.
5/1/2023, 2:28:14 PM
Please sign in first
Thank you for viewing the Lehigh Valley Economic Review!
To read the rest of this article please sign in first.