The GDP dropped by 1.5% during the first quarter of 2022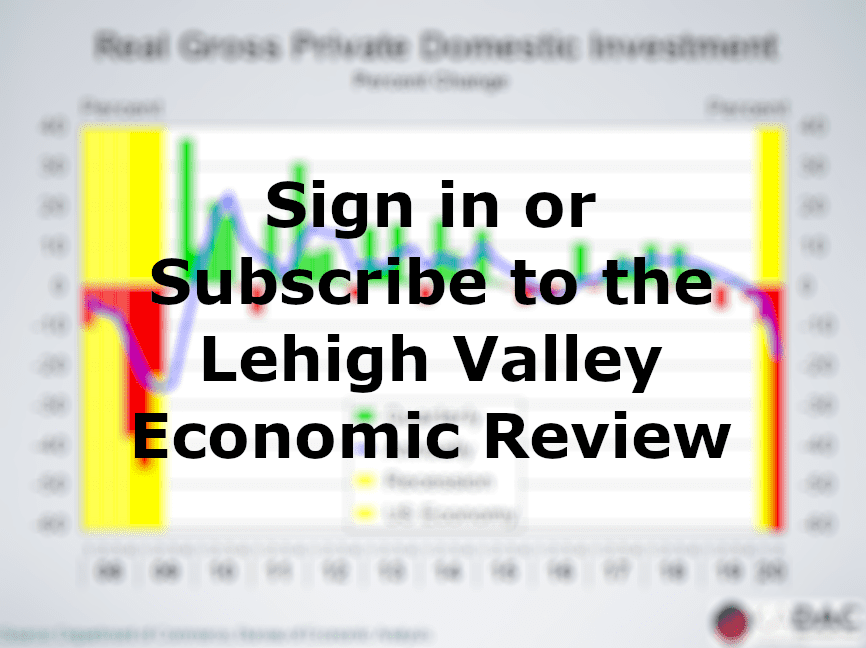 According to the Bureau of Economic Analysis, the US economic growth declined by 1.5% after adjustment for inflation during the 1st quarter. The first quarter's actual growth was 6.5%; however, inflation ate all of that growth and then some. Despite the 1st quarter's decline, the US economic growth over the 12 months ending in March 2022 was a strong 3.5%.
7/14/2022, 11:27:02 AM
Please sign in first
Thank you for viewing the Lehigh Valley Economic Review!
To read the rest of this article please sign in first.