The Valley has recovered 8 out of every 10 payroll jobs it lost last year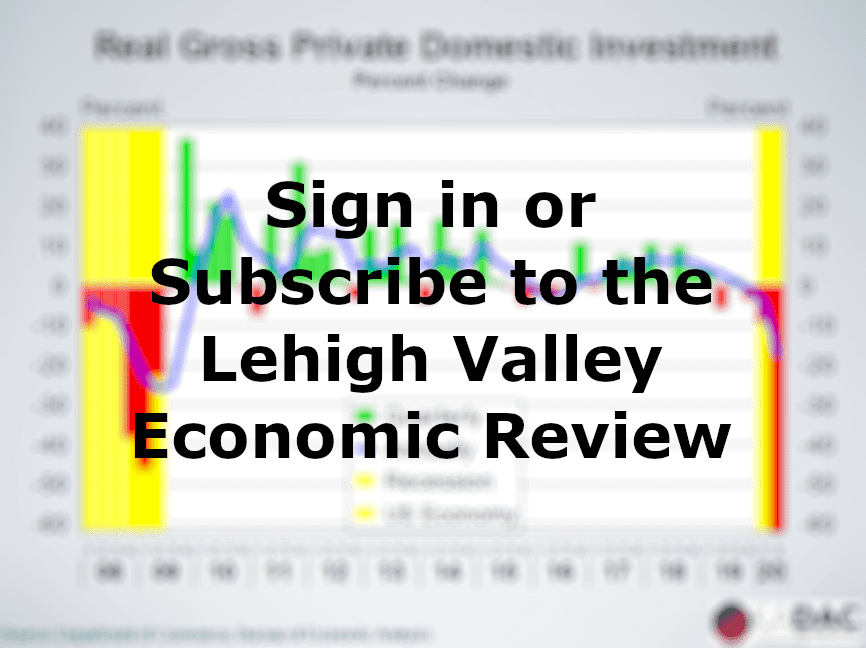 In March and April of last year, the Valley lost 72,000 or 1 out of every 5 payroll jobs it had. By any account, this was a devastating blow. Thanks to the stimulus and transfer payment packages, the economy did not fall into a depression. And as of the end of September 2021, 79% of the payroll jobs lost were recovered, placing total local employment still 4.3% short of its pre-pandemic level, slightly behind the national average, which is only 3.3% down.
11/23/2021, 9:27:42 AM
Please sign in first
Thank you for viewing the Lehigh Valley Economic Review!
To read the rest of this article please sign in first.